Winters and King can handle all of your corporate law needs. We can handle setting up an entity such as a limited liability company or corporation, a partnership, employment law issues when you start to hire employees, and contractual issues when you begin to enter into contracts with various vendors. If  your customers fail to pay you we can also help do collections all the way to dissolution.
In addition, we can help transfer or sell a business. At Winters and King, we've been helping clients with their corporate law needs for over 30 years. We've helped large clients, small clients, and medium size clients. Whether it be high profile or all the way down to your trivial questions, we'd love to help you.
You need experienced legal council to help you with all your corporate law needs. A lot of folks try to do their own by using online document preparation services. They try to Google it but a lot of times generating generalized answers to specific questions can get you in a lot of trouble. You're going to save yourself a lot of heartache in the end since you experienced legal counsel on the front end, you will save thousands of dollars on the back end.
If you need help with any type of corporate law need or you'd like to setup an entity, we would like to help … Have someone review a contract for you, and we'll schedule an appointment, give us a call at Winters and King, 918-494-6868 or head on over to the contact page.
LLC Attorneys In Tulsa
Contact Our Tulsa LLC Attorneys Today – Click Here
The vision to stand out from the crowd started in 1983 for Winters & King, Inc. The founders wanted to make sure that the firm was built upon the principles that make this country great. This includes integrity, work ethic, belief, and honesty. These principles have been the foundation of the firm and enable it to grow for the past 30 years.
We are proud to represent several types of organizations and individuals throughout all 50 states and even around the world. Our clients include corporations, churches, professional athletes, public figures, and others who are looking for solutions with legal issues and questions. We pride ourselves on understanding the goals and exceptions of our clients and finding the right path to help them achieve those goals.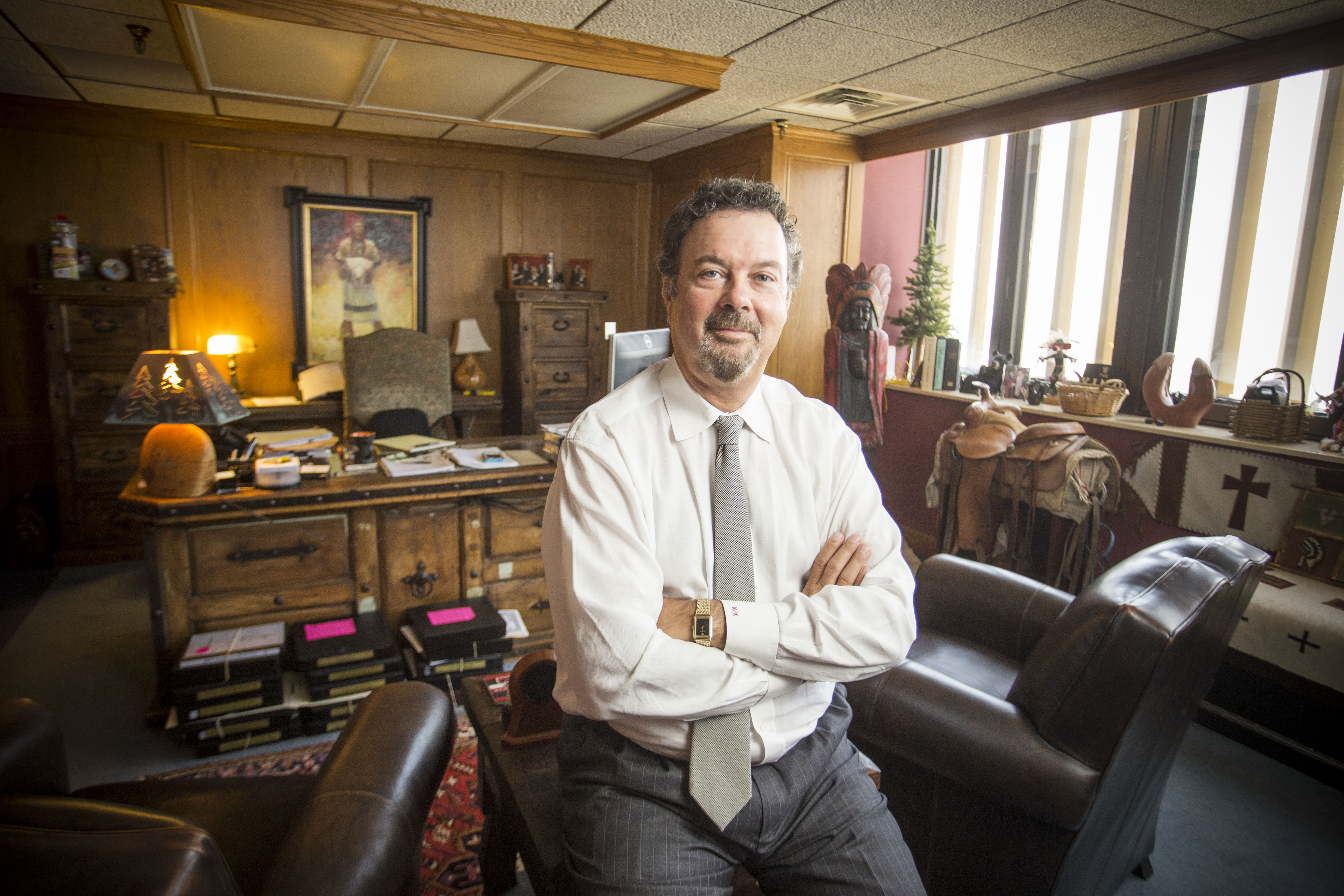 If you're searching for a Tulsa LLC attorneys, our legal team is here to walk you through the entire process step by step. We want to ensure that you have the solutions and the answers you need as you move forward in incorporating your business. Our clients become the top priority when they make the decision to trust us as our legal advisors.
To schedule a consultation with the firm, please call us today at 918-494-6868 or contact us online. We will ensure that you have everything you need to feel confident in our team to get you from where you are to where you need to be.
Call today!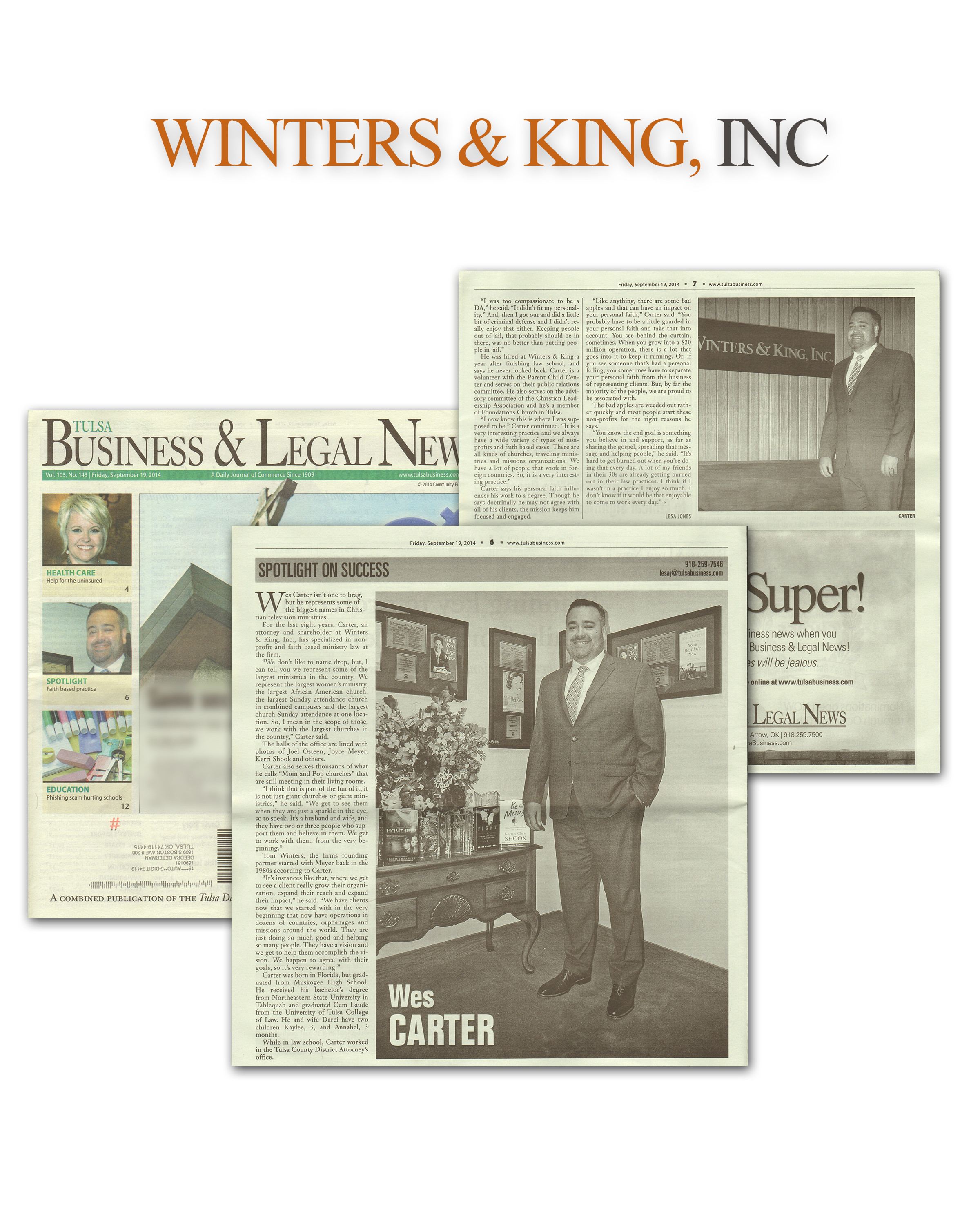 This content was written for Winters in King
It is time for you to start thinking about hiring attorneys to help you with your LLC needs. Hiring Tulsa LLC attorneys is a smart decision for the long run success of your business. It will cost you a little bit of money, but it will be worth it because you will have fewer issues to deal with in the future. Call 918-494-6868 during regular business hours to speak with any of their award-winning attorneys. They are trusted attorneys who have honesty and integrity. Normally, people don't give lawyers the time of day, but these attorneys are different and we will tell you why in this article:
The reason these attorneys are different is because they have over 30 years of experience. Over 30 years ago, these attorneys decided to build a business called Winters & King in order to provide the people of Tulsa with a trustworthy law firm that could provide for all of their legal needs. Over time, their law firm expanded in size and was able to acquire clients all over the country and the world. The reason they had such rapid growth and success was because they focused on each individual client's needs. They made it their goal to have integrity and honesty and always be open about everything with their clients. They don't try to hide behind legal mumbo-jumbo.
The Tulsa LLC Attorneys at Winters & King, Inc make sure that everything is filled out correctly and ensure that your business is set-up for success. Winters & King, Inc believe that small businesses like yours make up the backbone of our country and they want to help you in every way that they can.
What makes them so different is their work ethic and their core values. Their experience has helped them to acquire clients that have been featured on ABC, CBS, NBC, the New York Times and the Washington Post. Large corporations, artists, musicians, and politicians have all trusted Winters and King to be by their side in the courtroom because they know that they are trustworthy and have the experience that they need. If large corporations can trust them, then you can trust them. You know that they have your interest at heart because they have 30 years of experience to prove so. Experience speaks volume more than anything else and these LLC attorneys have that and are here to help you.
So when it is time to hire Tulsa LLC attorneys, you need to look to Winters and King and call 918-494-6868. You can also visit them on the web. They have a great website that is very high-tech and easy to navigate. You can get on their website when you go to WintersKing.com. It is a great website that tells all about this great company and how they were able to build so much success so quickly. Just follow the steps on their website and learn all about this great company and the business formation LLC attorney help that they offer.
Forming An LLC
This content was written for Winters and King
Forming a business can be exciting, scary, and intense all at the same time. Especially when you are trying to find Tulsa LLC attorneys to fill out your LLC paperwork. There are a lot of different issues when forming a business and one of them is finding attorneys to handle your all of your needs. You need to call 918-494-6868 for Winters & King. The reason we are talking about Winters & King is because they are trustworthy, honest, and have integrity. For over 30 years, they have built their business on these core values. They have had success in Tulsa, across the country, and around the world. They are locally-based and ready to take your call.
Going to the local attorney is a great call when you are looking for Tulsa LLC attorneys. They are built on the principles of America and their staff even includes award-winning attorneys. It includes a Super Lawyer, a Tulsa Lawyer Award Winner, an Oklahoma greatest Lawyer Award Winner, and a lot of other award-winning attorneys. These attorneys all have law degrees from prestigious universities. But, what speaks volumes about their success is the number of clients they have had, both large clients and small clients. No matter the size of your corporation or small business, you need to have these attorneys fill out your LLC paperwork and here's why:
Filling out LLC paperwork on your own or hiring a second-rate attorney to do so can cost you in the long run. You can get sued in the future and your personal assets can be seized. This may seem like an extreme example but it has happened before and it will happen again to unsuspecting business owners. Do not be caught off guard and hire a trustworthy attorney to fill out your LLC paperwork. It will be worth it in the long run, we can promise you that. You need to visit them on the web at www.WintersKing.com to learn all about these great trustworthy attorneys. They have experience in all 50 states and they are also a global law firm. They have had great success with helping people form their LLCs.
Forming LLC is a lot of work. Not only do you have a lot of paperwork to fill out, you have a lot of business decisions to make. That is why you need attorneys who have done it before. These Tulsa LLC attorneys fill out LLC paperwork for a living. This is what they specifically spend their time doing and that is why you can trust them to do it rather than trying to do it all on your own or hiring a friend to do it. This is not the time to skip out on the attorneys and try to do it on your own. There are a lot of decisions you have to make and you need someone who can guide you through the process.
Their phone number to reach them is 918-494-6868. Hiring attorneys for your LLC formation is a very wise decision that will be appreciated in the long run by your business. You have to think long term when thinking about a business and that is why you should hire attorneys right now. It may cost you a little bit more money in the short term, but we can promise you it will be worth it when you don't have to deal with future issues.
---
Find Out More Information About Tulsa Public Relations Firm, Make Your Life Epic