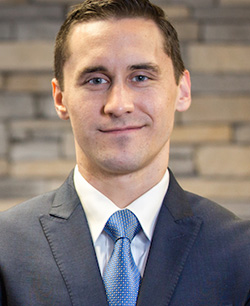 Mr. Pittman is a valued member of the litigation team at Winters & King, Inc. He was born and raised in Tulsa. He received his B.A. from the University of Oklahoma and his law degree from the University of Tulsa College of Law. In his free time, Mr. Pittman enjoys public speaking and writing, and is known for his scholarly contributions to the Oklahoma Bar Journal. Mr. Pittman was awarded the Maurice Merrill Golden Quill Award in 2017 for having co-written the best Oklahoma Bar Journal article of the year.

Attorney Pittman has earned an AV® Preeminent rating from Martindale Hubbell® which means his peers have granted him the highest rating available for his legal ability and professional ethics.
He has presented seminars regarding the legal defense and protection of churches in litigation and he has been published in the Oklahoma Bar Journal in a wide variety of legal topics. He and his wife, Julie, live in Jenks and are both active-members in their church. Mr. Pittman is also highly involved in the community and received recognition in both undergraduate and law school for his community service and outreach.
He served on the City of Bixby Board of Adjustment and Planning Commission, and is currently on the Board of Adjustment for the City of Jenks. He is a graduate of Leadership Jenks (Class 34). He formerly served on the Board of Directors for Counseling and Recovery Services of Oklahoma (CRSOK). He has also been awarded with the highest federally recognized community service achievement attainable, the Presidential Volunteer Service Award, for his contribution to the drug court program in Oklahoma.
Areas of Practice:
Litigation
Business law
Business transactions
Nonprofit organizations
For-profit organizations
Personal injury
Admitted:
State of Oklahoma
Northern District of Oklahoma
Western District of Oklahoma
Eastern District of Oklahoma
Education:
J.D., University of Tulsa College of Law
B.A., University of Oklahoma
Professional associations:
Tulsa County Bar Association
Oklahoma Bar Association
American Inns of Court (Hudson-Hall- Wheaton Chapter), Former
Oklahoma Academy for State-Goals, Former
Publications:
"Use of Artificial Intelligence in the Legal Profession" OBJ, Vol. 94, No. 2 (Feb. 2023)
"Not So Hypothetical After All- Addressing the Remaining Unanswered Questions About Self-Driving Cars", OBJ, Vol. 90, No. 3 (2019)
"Autonomous Vehicles and the Trolley Problem: An Ethical and Liability Conundrum", OBJ, Vol. 88, #24 (2017)
"Should I Include a Mandatory Arbitration Clause in Business Contracts?", Tul. Bus. & Leg. News (2017)
"Business Courts: Specialized Courts for Complex Business Litigation", OBJ, Vol. 87, #11 (2016)
"The Court of Competent Jurisdiction: Is That Your Final Answer?", OBJ, Vol. 85, #8 (2014)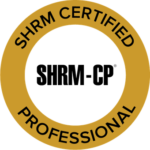 Rated by Super Lawyers
loading …