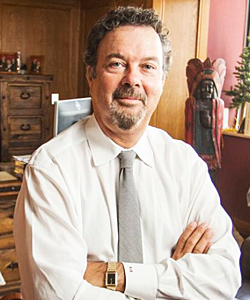 Mr. King is lead litigator at Winters & King, Inc. During decades of legal practice, he has represented a variety of nonprofit and business organizations in liability litigation. In addition to leveraging his substantial courtroom experience, Attorney King provides legal counsel to our clients regarding transactional issues and general business law.
Mr. King is a member of the American College of Trial Lawyers. Founded in 1950, the College is composed of the best of the trial bar from the United States, Canada and Puerto Rico. Fellowship in the College is extended by invitation only, and only after careful investigation, to those experienced trial lawyers of diverse backgrounds who have mastered the art of advocacy and whose professional careers have been marked by the highest standards of ethical conduct, professionalism, civility and collegiality. Membership in the College cannot exceed 1% of the total lawyer population of any state or province.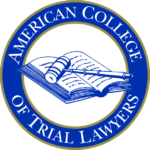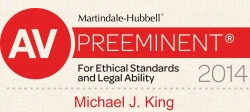 Attorney King has earned an AV® Preeminent rating from Martindale Hubbell® which means his peers have granted him the highest rating available for his legal ability and professional ethics. He has been honored with awards from "Oklahoma Best Lawyer," "Tulsa Finest Lawyer," and "Superlawyer."
Attorney King is a prolific writer and speaker regarding legal issues involving churches and other nonprofit and for-profit business organizations, and is a supporter of many worthy volunteer agencies throughout the community.
He was a presiding municipal court judge in the City of Sand Springs, Oklahoma. His reputation as a skilled attorney has prompted government agencies and representatives to seek his advice on pending legislation.
Putting litigation and transactional experience to work for you
Every case is different and requires unique skills and experience. Our staff includes litigation and transactional attorneys with decades of experience. We are principled advocates whose clients appreciate and value our unique approach. Call us today at 918.494.6868 or contact us online to schedule a consultation regarding your legal issue. You can count on our values as well as our professionalism and competence.
Areas of Practice
Litigation
Business law
Personal injury
Business transactions
Admitted
State of Oklahoma
Northern District of California
Eastern District of Arkansas
Western District of Arkansas
US Court of Appeals for the Ninth Circuit
US Court of Appeals for the Eleventh Circuit
Cherokee Nation Supreme Court
US Supreme Court
Northern District of Oklahoma
Western District of Oklahoma
Northern District of Illinois
Middle District of Florida
US Court of Appeals for the Tenth Circuit
Central District of California
Northern District of Texas
Education
J.D., with honors, Oral Roberts University
B.A., Texas Tech University
Professional associations
Oklahoma Bar Association
Tulsa County Bar Association
Oklahoma Trial Lawyers Association
Association of Trial Lawyers of America
Honors & Awards
SuperLawyer
Former Presiding Judge of the Municipal Court of the City of Sand Springs, Oklahoma
Oklahoma Best Lawyer
Tulsa Finest Lawyer
Fellow of the American College of Trial Lawyers