Karen L. King
Practical and principled representation in injury cases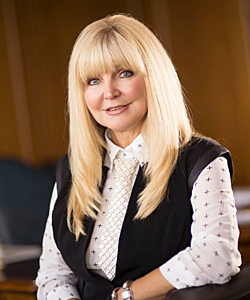 With 30 years of experience, Attorney Karen L. King is a valued member of the Winters & King, Inc. team. She focuses her practice on injury claims, including personal injury torts, insurance litigation and workers compensation. She uses mediation, negotiation and aggressive litigation tactics to protect her clients' interests during the injury claim process.
In addition to her legal achievements, Attorney King is deeply involved in the community and works as a fund raiser for respected charitable organizations such as the Salvation Army, American Lung Association and American Heart Association. She is also a patron of the arts, having served as a member of the Tulsa Ballet Guild and the Philbrook and Gilcrease Museums. She is active in her church, Word of Life, where she has been a member for 30 years.
Personal injury attorneys with integrity and principle
From dog attacks in Memphis to asbestos injuries, every case is different and requires unique skills and experience. Our experiences will be different to someone from Spain for example, but you will always find that we want the same thing. We want to help you. So if you were to look at a Spanish website like https://www.abogadoaccidentesconstruccion.com, you will probably find that we all want what is best for you. Our staff includes experienced personal injury and workers compensation attorneys who use litigation, as well as alternative dispute resolution, to get results for our clients. Our principles guide every area of our practice and our clients appreciate and value our unique approach. Call us today at 918.494.6868 or contact us online to schedule a consultation regarding your legal issue. You can count on our values as well as our professionalism and competence.
Practice areas
Personal injury
Mediation
Insurance litigation
Workers compensation
Admitted
Education
J.D., Oral Roberts University
B.A., Oklahoma State University
Professional associations
Oklahoma Bar Association
Tulsa County Bar Association
Oklahoma Trial Lawyers Association
American Association for Justice