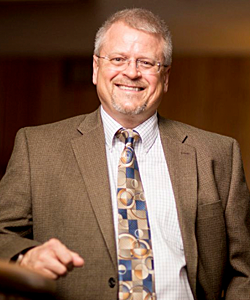 Mr. Fraley has practiced law since 1988 and has been a member of the team at Winters & King, Inc. for more than 10 years. A Minnesota native, Attorney Ronald M. Fraley received his law degree in 1988. Since then, he has served as a judicial law clerk and practiced as a criminal defense attorney and as a prosecutor. As a valued member of the team at Winters & King, Inc. he provides counsel to our clients in a number of diverse areas of law, including domestic relations and litigation.
In addition to his business law practice, Attorney Fraley handles criminal and delinquency cases for the firm, providing principled counsel and defense to adults and juveniles facing criminal charges. As part of the family law team at Winters & King, Inc., providing advocacy, counsel and strength to clients going through difficult family issues.
Attorney Fraley is a family man with three children. He and his family currently reside in Tulsa, where he is active in his church as well as his children's sports and other activities.
Contact an experienced business and domestic relations attorney
Every case is different and requires unique skills and experience. Our staff includes attorneys with experience in various business issues, including incorporation, collections and litigation. Our principles are our guide through every area of our practice, and our clients appreciate and value our unique approach. Call us today at 918.494.6868 or contact us online to schedule a consultation regarding your legal issue. You can count on our values as well as our professionalism and competence.
Areas of Practice
For-profit organizations
Family law
Litigation
Criminal defense
Juvenile law
Collections
Admitted
Education
J.D., Hamline University School of Law
B.A., Oral Roberts University