Winters & King can help you with all your estate planning needs, whether it's a will or a trust or a power of attorney or a living will. We've helped hundreds of families with those estate planning documents. We've been doing this for over thirty years. We've represented hundreds and hundreds of different families in helping them with their will and their trust.
What we try to do is make things simple. We try to make it painless and maybe even fun. Sometimes I try to do my own shade tree mechanics. Sometimes I try to do my own mechanic work. Sometimes it works out and sometimes I find myself having to call the mechanic and tell him, "I messed it up. Can I tow my car to your shop to get it fixed?"
The same is true with estate planning. It's very easy for you to use a document preparation site, but it's also possible for you to mess it all up, so it's important that you have experienced legal counsel to guide you through those issues. If you'd like help with your estate planning, call me at 918-494-6868, or click on the contact page.
Winters & King Are the Tulsa LLC Attorneys for You.
Contact Us Today – Click Here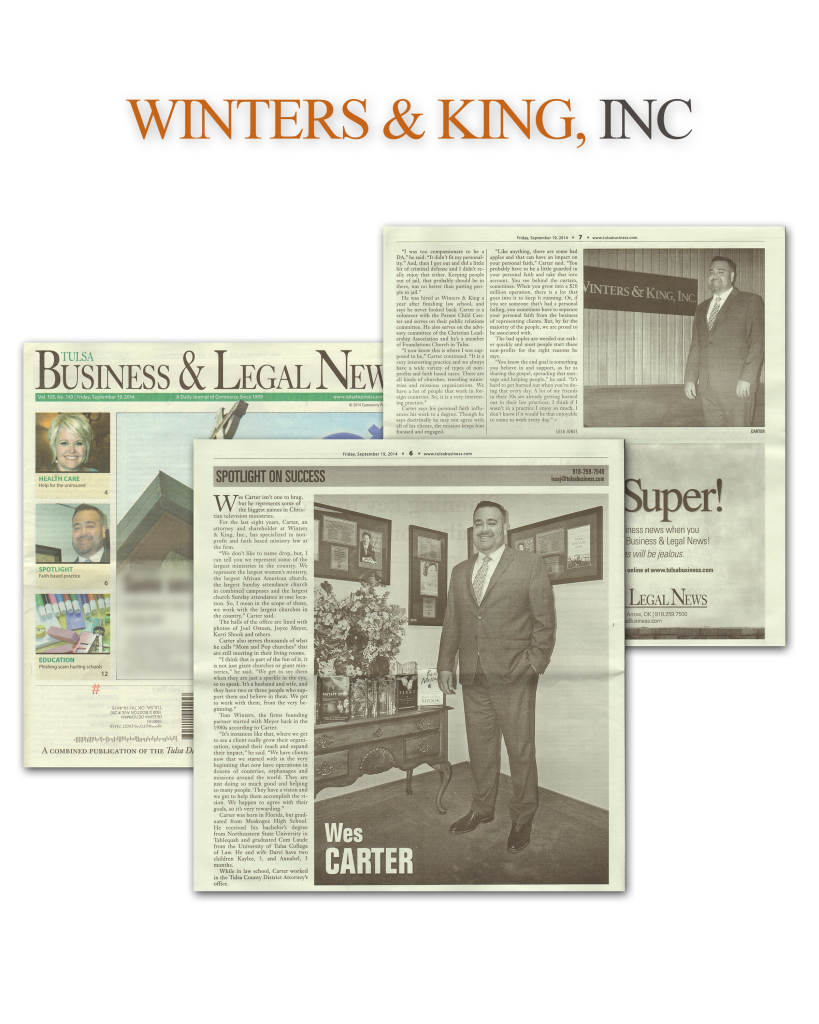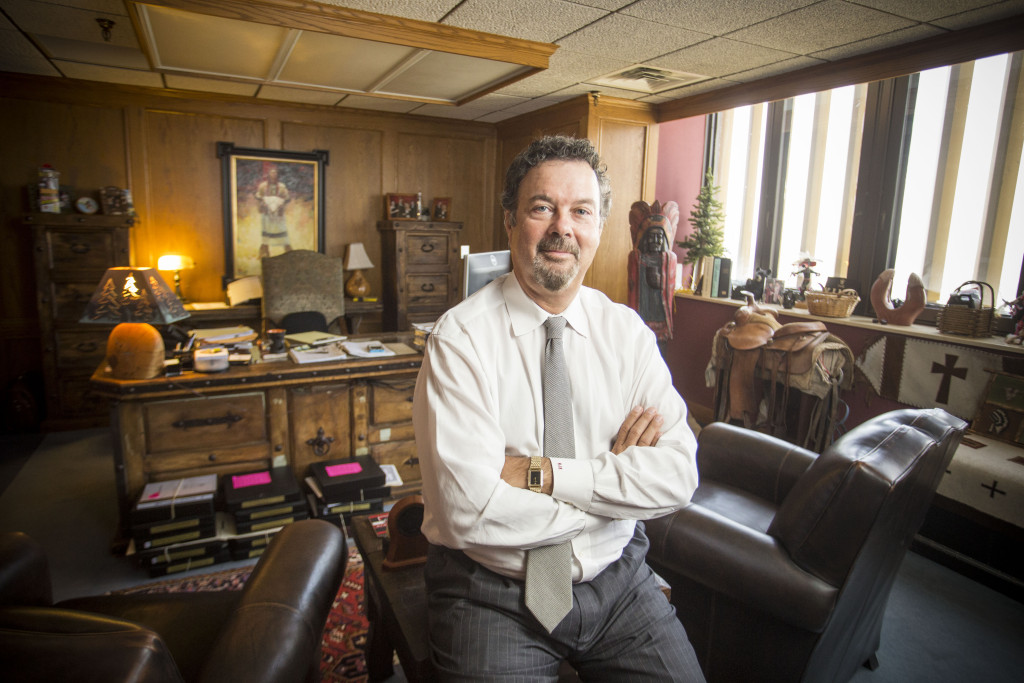 Winters & King are the Tulsa LLC Attorneys for you because they are incredible and they will go that extra mile for you. No matter what it takes, Winters & King wants to be the attorneys for you. They have the skill and the team to pull it off. All you need to do is call them and set up a consultation with them and they will prove to you that they are the right choice. Grab your phone so you can, in fact, make this phone call so they can start proving it to you. The phone number that you need to call to contact these amazing people at Winters & King is 918-494-6868.
Winters & King has been doing this for years. In fact, they've been at it for over 30 years and they have helped clients that have needed their services all over the great United States of America. They have helped people in so many different areas. They have helped with trademark law, criminal defense, litigation, family law… the list goes on and on. They've even represented people that have a need for personal injury attorneys. Whatever you are needing, whether it is to use them as your Tulsa LLC attorneys, or anything at all, they want to be able to help you. They know that they have the skills and the understanding that it takes to do exactly that.
All you need to do is call Winters & King and let them know that you are looking for an attorney, and they can prove to you why they are the top ones in town. They have an entire team dedicated to helping people just like you with their cases. So if you have a legal need at all, you don't need to look anymore, you can start using the faith based practice that is Winters & King because they will go over and above every single time to help you. They are going to blow you away and exceed your expectations, with the level of service that they are going to give you.
You can ask any single person that has used Winters & King for any of their amazing law services and you'll see that they are completely full of integrity, and completely honest as well. This is their trademark since 1983. They take pride in being a law firm that holds integrity and honesty to the highest esteem. This, combined with their work ethic and the level of skill that they have, makes them a one of a kind law firm. They will go over and above every time, no matter what the case is. They have the resources of a huge firm, and yet they still have the principles of a smaller firm.
Grab your cell phone or your telephone so you can start dialing 918-494-6868. The reason why you need to dial that number is so you can actually talk to the professionals at this amazing law firm, so you can schedule a time where you can have a appointment or a consultation with them. They will go over all of the different areas they can help with and they will listen to what you need and tell you how they will greatly serve you. This all happens at Winters & King.
Representing Businesses since 1983.
This content was written for Winters & King.
Winters & King have been representing businesses and individuals in Tulsa, and all of the other 50 states ever since they opened. They opened in 1983 so Tulsa could have a law firm where people could go to get legal help from a firm that believed in being a faith-based practice. That is why they opened Winters & King. Ever since then they have been exactly that, a faith-based practice providing people with phenomenal legal help. All you have to do is call Winters & King and let them be your Tulsa LLC attorneys that can represent your business, or you as an individual. The phone number to let them become your Tulsa LLC attorneys or your attorneys for any other legal need is 918-494-6868.
Winters & King really does want to help you because they have a heart for helping people, especially business owners. Starting your own business is such a huge step. Let Winters & King become your Tulsa LLC attorneys so they can help you in many different ways. They can help your business succeed. They actually have a desire for your businesses to succeed, so they are going to provide you with some of their great services. All you have to do is just call them so than they can actually meet you. You can meet them and you can ask any questions you might have.
Winters & King are going to be able to provide you with some great, top notch legal help and counsel in any areas that you need. Even if you don't have a business, and you're just looking for an attorney to represent you in litigation, or family court. Maybe you've been injured. Whether it was on the job or not, if you need a personal injury attorney to go to bat for you, these are just a few of the different areas that Winters & King can provide some fantastic legal help. You need to you to go the website or call them so you can find out all of the different areas.
Winters & King have had some clients that have been on NBC, the Washington Post, the New York Times, ABC, amongst others. The reason why they have had clients on there is because they have been able to represent some major businesses, and the reason why is because they do such amazing work. They want to provide you with the work ethic, the integrity, and all of the knowledge and experience that they are known for. These are all benefits that you will get when you call Winters & King.
If you are ready to call 918-494-6868, and talk to Winters & King the professionals are going to be able to help you, just like they have helped all of the businesses and the individuals in Tulsa and other areas. Just call right now and set up an appointment with them. They really honestly want to help you so why not call right now? Give them a quick call so they can start helping you.
---
Find Out About Tulsa Public Relations Firm, Make Your Life Epic