Let Us Help You Form Your LLC
Contact Us Today – Click Here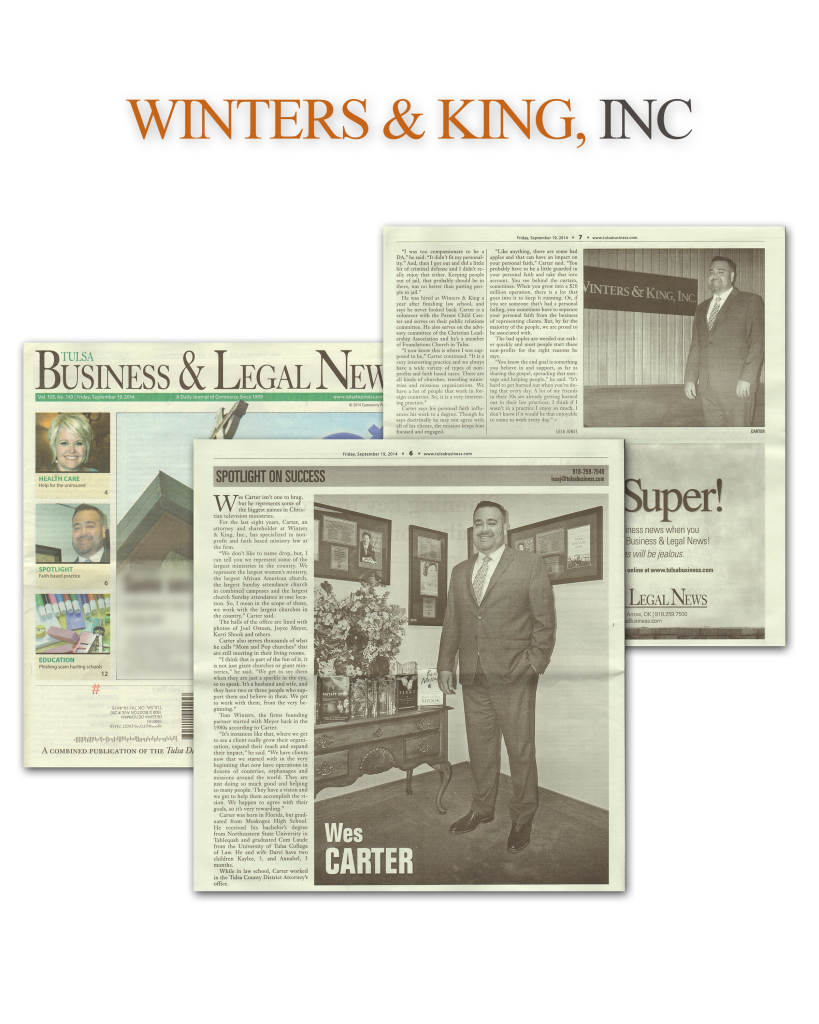 Every case is different and requires unique skills and experience. Our staff is comprised of individual attorneys with skills that encompass a variety of areas of law. We are guided by our principles in every area of our practice. Our clients appreciate and value this unique approach. Call us today at 918.494.6868 or contact us online to schedule a consultation regarding your legal issue. You can count on our values as well as our professionalism and competence.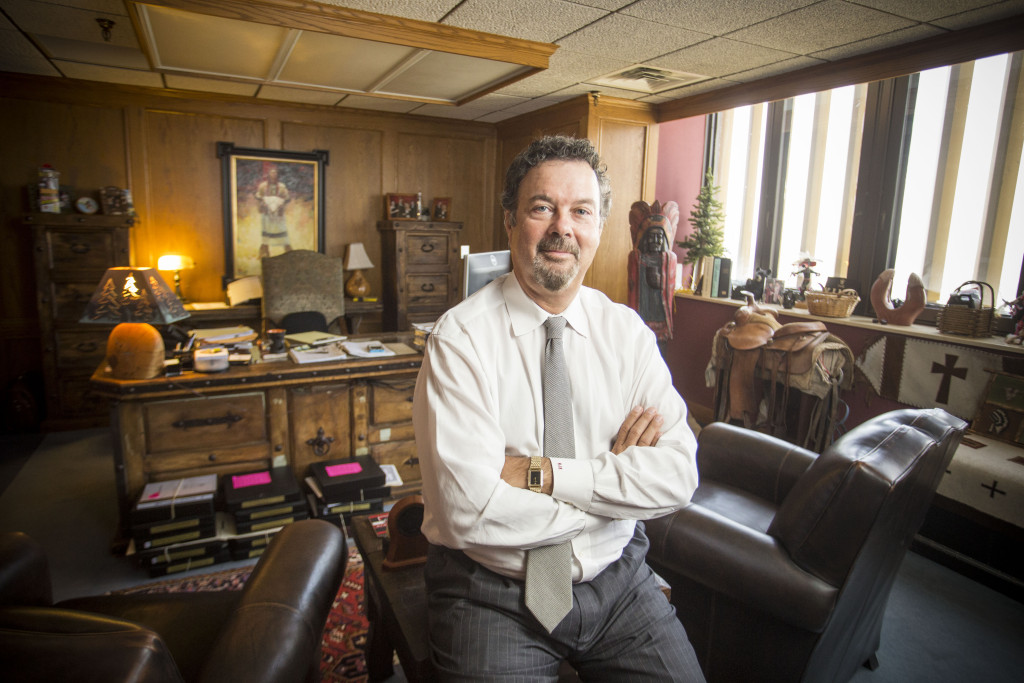 So you decided to form a new business and now you are looking for great trustworthy Tulsa LLC attorneys to help you with the paperwork. Look no further than Winters and King, the most trusted attorneys in the business. They have experience, expertise, and they are kind to all of their clients. All of their clientele love the services that they provide and their clients have even been featured on several news stations. They have famous clients and small clients as well. They treat all of their clients with honesty and integrity and give all of their clients the due attention they need. You will get the same attention when you call 918-494-6868.
Calling Winters and King for all of your Tulsa LLC attorney needs as it will be the greatest decision you will make for your business. There are a lot of decisions you have to make with forming a business. You have to decide who to hire, what your company name will be, how you will market yourself, and where you will pay for advertising. Another vital decision is who you hire to fill out your LLC paperwork. Don't try to do it on your own because it is very difficult and much more complex than the average individual understands. That is not to downplay you as a business owner, it is simply to say that it is a lot of legal jargon that is difficult for people who aren't attorneys to sift through. That is why you need to hire Winters and King.
It will be one of the better decisions you can make for your business, trust us on that one. Thousands of business owners over the years could not be wrong because they have hired Winters and King to do their LLC paperwork as well. They have also helped over 4,500 villages and nonprofit organizations as well. They pride themselves on their integrity, honesty, and work ethic. Did you realize that those are the same principles that America itself is found on? Over 30 years ago, that was their goal, was to form a business that lined up with the values of America. They have stuck to their goal and that is why they have international success in the area of law.
It is one thing to be trusted locally; it is another thing to be trusted internationally. These Tulsa LLC attorneys know exactly what you need to do to fill out your LLC paperwork. Their job is to do the paperwork and all of the boring stuff so you can get back to what's important. You have so much to deal with when forming your LLC. You have a lot of decisions to make and a lot of things are on your plate. The last thing you should be worrying about is filling out all of that paperwork that takes so long to do. It takes forever and is something you shouldn't have to worry about. Let the attorneys do it for you at Winters and King.
These Tulsa LLC attorneys take pride in how great they are at all of the areas of law that they specialize in. They offer a lot more than just LLC needs though. They offer business formation and litigation, guardianship, personal injury, estate planning, church law, criminal defense, and a lot of other areas of law that you can find on their website. Their website is WintersKing.com or you can call them at 918-494-6868. They have top-notch lawyers that are award-winning and are ready to take your phone call. Whatever attorney you decide to go with, it will be a great decision when you go with Winters and King.
The Difference Is Experience
This content was written for Winters and King.
We are Winters and King, the attorneys that have been around for over 30 years and they are the smartest Tulsa LLC attorneys in the business. When it comes to forming your business, you need attorneys like us to help you fill out all of the boring paperwork. We know that forming a business can be exciting, because we have formed a business once ourselves. Over 30 years ago, Winters and King was started in order to provide the people of Tulsa and around the world with a trustworthy source for all of their legal needs. Now we would like to give back to you and other small business owners by being affordable attorneys for you to hire to help with your LLC needs. Call 918-494-6868 to find out more.
There are so many reasons why you should hire Winters and King for all of your legal needs when it comes to Tulsa LLC attorneys. There are a lot of options out there for you to choose from when it comes to attorneys. The reason that we stand out from the rest of the attorneys in the legal world is a range of reasons. We not only offer great service, we offer trustworthiness, integrity, and work ethic. Those are the three things that our country was built off of and those are also the things that our business was built off of over 30 years ago. The reason that you can take that as fact is because we have a solid reputation not only in Tulsa but around the world as well. We are an international law firm that has had success in every area of law.
We are the law firm that has had success for over 30 years and can't be beat. We are loyal to all of our clients and many of our clients have even been featured on ABC, CBS, NBC, the New York Times, and the Washington Post. But don't think that we just pay attention to the big-name clients. We do paperwork for small businesses just like yours as well. We pay the same amount of attention to small business owners as we do to large corporations. That is what separates us from other attorneys. We take the time to invest in every single business owner no matter the size of the business. When forming your LLC, there is no better attorney to come to than the people here at Winters and King.
In addition to being some of the most trusted Tulsa LLC attorneys, we have attorneys that can cover nearly every aspect of law. We cover business formation, litigation, guardianship, personal injury, estate planning, publishing, church law, and family law, and a lot of other legal practice areas. Our attorneys are all high profile attorneys that love helping clients just like you. Their goal is to be affordable, accessible, and to have the expertise you need to always be ahead in your legal needs. They never want you to be left behind when it comes to your legal needs.
So in short, the reason that you should hire us here at Winters and King to be your Tulsa LLC attorneys is because we are honest, have integrity, and can help you form your business in the correct way. Getting your business off to a great start is key to your success in the long run. Having all sorts of business litigation and legal issues down the road is not what you need to deal with. It will end up costing a lot of money in the future if you don't have your LLC paperwork filled out correctly and in a timely manner. You need to call us today at 918-494-6868. Or you can get on our website at WintersKing.com to ask us a question and even will browse through our different services that we offer.