Hire The Right Attorneys for You
To Learn More About Our Tulsa LLC Attorneys, Contact Us Today – Click Here
For 30 years, Winters & King, Inc has provided legal guidance and provided personal attention to organizations, corporations, and individuals in all 50 states and around the world. In those 30 years, the firm has applied their deeply held principles of honestly, work ethic, and integrity to the company. Because of this, Winters & King, Inc has gained a solid base of satisfied clients throughout the years.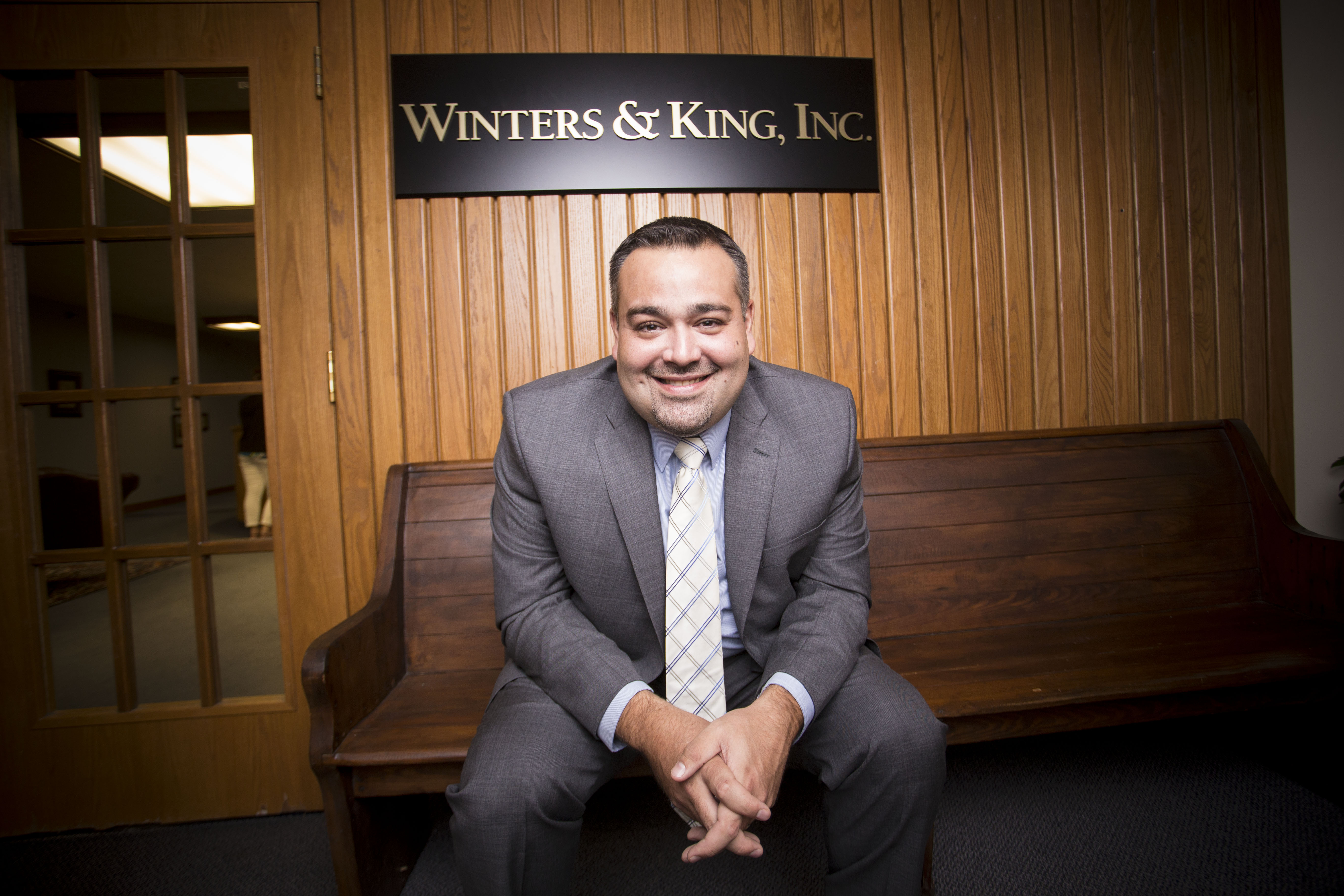 Our knowledge and experience rests in a variety of areas within the law. We strive to find out the needs and the goals of our clients and find the right path to help them achieve these aspirations. We pride ourselves on providing legal solutions for each of our clients and bring resolve to legal issues that may arise.
You can count on our values and dedication when it comes time to have us help when a legal issue does come up. We focus on achieving and providing the solution that is ideal for our clients. We apply the same integrity and work ethic regardless of the legal issue at hand.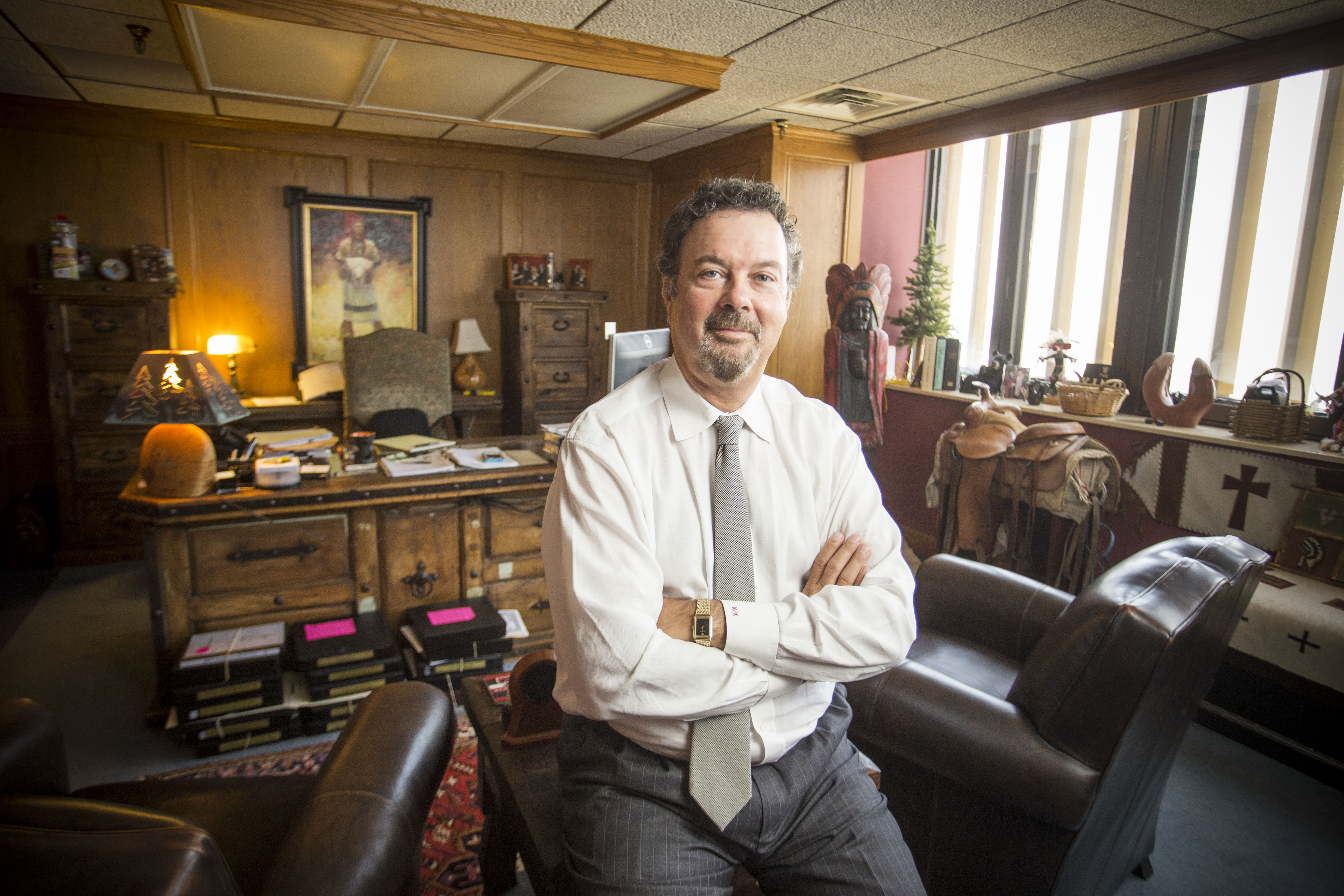 Contact our team today to learn how Winters & King, Inc can assist you as your Tulsa LLC Attorney.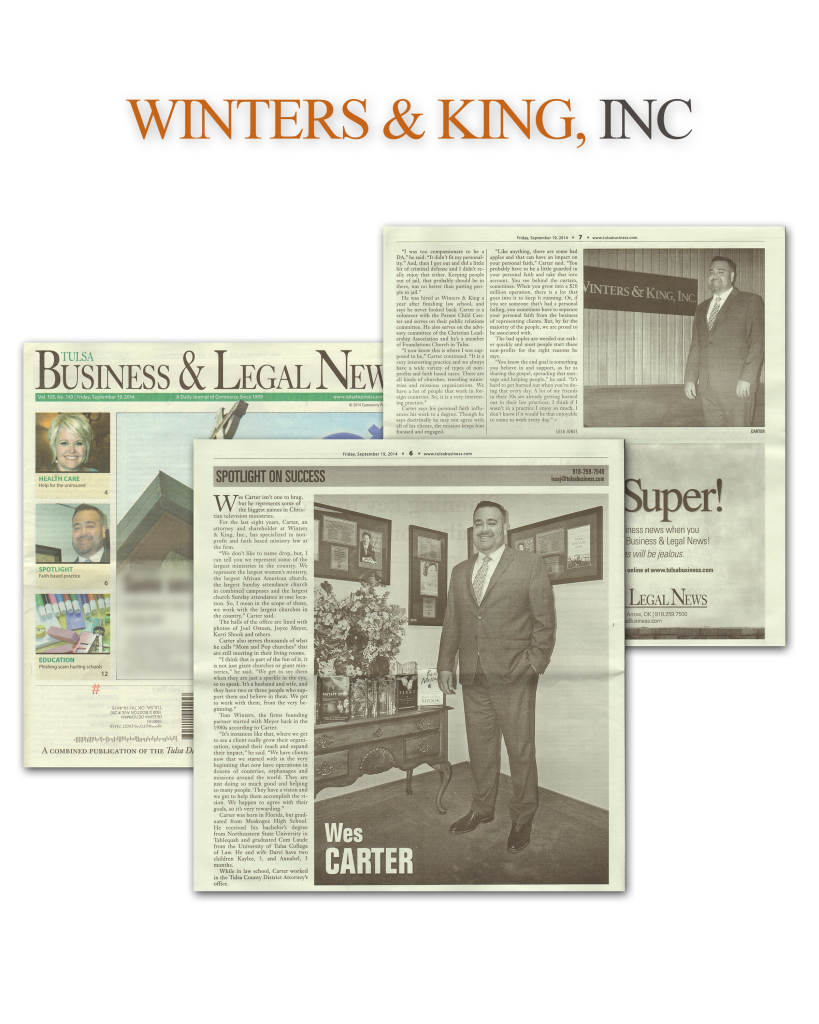 This content was written for Winters and King.
Hiring the right attorneys to be your Tulsa LLC attorneys can make all the difference in forming your business. When forming your business, forming the LLC is a large part of what you need to do. Maybe you have looked into it and researched it and have found it to be quite confusing. There is a lot of legal red tape to cut through and a lot of paperwork to sort through when forming an LLC. It is essential that you hire a lawyer to be by your side through all of the legal mumbo-jumbo so you don't get too confused and weighed down. You need to call these lawyers at 918-494-68682 and learn all you can about LLC formation. They can help you fill out all the paperwork in a timely manner so you can get back to building your business.
Maybe you think that you don't need to hire Tulsa LLC attorneys because you can fill out the paperwork on your own. While you may be able to, there are often times when people make mistakes filling out the paperwork. This may not seem like a big deal at first, but trust me, in the long run it can hurt you financially in a huge way. If you're paperwork has any mistakes on it, it could open you up to lawsuits from the public. If you are entered into a lawsuit and it turns out that your paperwork is filled out incorrectly, then the person suing you can come after your personal assets as well. That is why you need a lawyer to help you fill out the LLC paperwork to ensure that this never happens to you.
The reason you can trust Winters and King to be your Tulsa LLC attorneys is because they were built on the principles that America was built on. These lawyers are not your typical lawyers who just try to charge you more money than they should. Lawyers often have a bad reputation, but the lawyers at Winters and King have had and maintained an impeccable reputation for over 30 years. They are truly built on honesty, integrity, work ethic, and values. These are all very important to them and they want to maintain their reputation. That is why for over 30 years they have been the leading attorneys in Tulsa and abroad as well. They have helped businesses form LLC's in Tulsa, around all 50 states, and even in foreign countries.
The legal system can be quite confusing when filling out LLC paperwork. That is why you need these trusted attorneys to help you. They are local and international and have also helped over 4,500 religious and nonprofit organizations as well. They have even had three clients on the New York Times bestseller list. They've had so many famous clients. You can be sure that they are a very trusted organization. In addition to helping famous clients, they also love helping small business owners just like you. Do not get the idea that they only help businesses and large corporations that have a lot of money. They love helping out people just like you who are starting up businesses for the first time.
Nonprofits and small businesses are what this country is built on and the attorneys at Winters and King know this. These Tulsa LLC attorneys have the experience, the reputation, and solid work ethic you need to help get all of your LLC paperwork filed correctly and timely. Once you have your LLC paperwork taken care of with these attorneys, you can get back to focusing on growing your business. Growing your business is what you should be focused on during this time, not filling out tax forms and paperwork. So get someone else to do it for you so you don't end up wasting more time than you need. Call 918-494-6868 today to speak with these trustworthy attorneys.
Attorneys In Tulsa
This content was written for Winters and King.
When you are in need of high quality Tulsa LLC attorneys, the place you need to turn to is Winters and King. These attorneys are some of the smartest attorneys in the business and they have been around for over 30 years. Their experience combined with their knowledge of law and their commitment to each individual client makes them a high quality choice for all of your attorney needs. When it comes to forming your own business, there is a lot of red tape to get through. You need to make sure that you know the laws very well. But just in case you don't, these attorneys do, they have years of experience to prove it. To get in touch with them call 918-494-6868 today.
These attorneys offer a wide range of services in addition to being Tulsa LLC attorneys. They offer services that include business formation litigation, guardianship, personal injury, family law, criminal defense, corporate law, publishing, church law, and estate planning. They offer so many services because they are able to. They are able to because they only hire the brightest attorneys in the business. All of their attorneys have specific strengths. That is why they are so great to work with because you know that they have an attorney that can handle your case well. You are in great hands when you come to Winters and King for your LLC needs. They have years of experience, like I said over 30 years of experience.
The other great thing about working with these attorneys is that they have experience in international as well as local law. They have helped people just like you form LLC's all around the world. These Tulsa LLC attorneys are the real deal and they know the laws like the back of their hand. If you have the wrong LLC paperwork, you can get in big trouble. People can actually sue you and come after your personal assets if you do not have your paperwork filled out correctly. That is why it is so essential that you hire an attorney to help you with all of your LLC needs. You simply can't trust to do it with a second rate online source or a friend who thinks they know how to fill out the paperwork. You need someone with experience.
They were truly built on the principles of America. It is not just a common saying, with this company, they truly were. They were built on honesty, integrity, values, and work ethic. These attorneys will work tirelessly with forming your LLC in filling out all of the paperwork for you. Perhaps you are going in and starting a new business with your family. You have enough to worry about like funding your company, getting customers, and retaining customers. The last thing you need to worry about is filling out all of the legal paperwork and having to know all about the legal jargon. That is why you hire the attorneys at Winters and King.
Forming an LLC can be an exciting time in your life. It can also be a very confusing time and that is why you need the greatest Tulsa LLC attorneys that money can buy. They will form your LLC in a great way and make sure that all the paperwork is filled out correctly and they will do it efficiently and in a timely manner. The website you can visit to check out this great company is wintersking.com. You can also call them any time during normal business hours at 918-494-6868. Call these attorneys to get started with your LLC paperwork today and you will love what they can do for you.