Winters & King has handled all type of personal injury cases from automobile accidents to workers' comp, products liability, dog bites, medical negligence, property damage, you name it, insurance, law. Everything from one to the other. We've handled any kind of personal injury you can think of for 32 years.
I think we take the stress away from the people who have been involved in accidents. If you've been hurt, injured, involved in an accident or on the job or wherever, you don't have … The last thing you want to do is have to handle all the phone calls, all the legal ins and outs. You don't even know your rights, and so if you'll call us, that's the thing we'd like to do is sit down and explain the rights you have under the law and what you should do next.
If you need an attorney, I'll help you through the case, and if you don't, I'll tell you the steps to take to handle it yourself. In certain cases, I believe it gets complicated. Your injuries become more complicated. There might be more than one or two parties involved. When it does become complicated, that's when you need an attorney.
With the years of experience that we've had, we know how to cover all the ground to gather information from every source and not to leave any stone unturned. There will not be money left on the table if there's money to be had for your case, and so I feel like you need an attorney for that, plus to walk you through the rights that you have under the law. You can go to our contact page here on the website or you can call us at 918-494-6868.
An LLC Attorney That Is Right for You
Contact Us Today – Click Here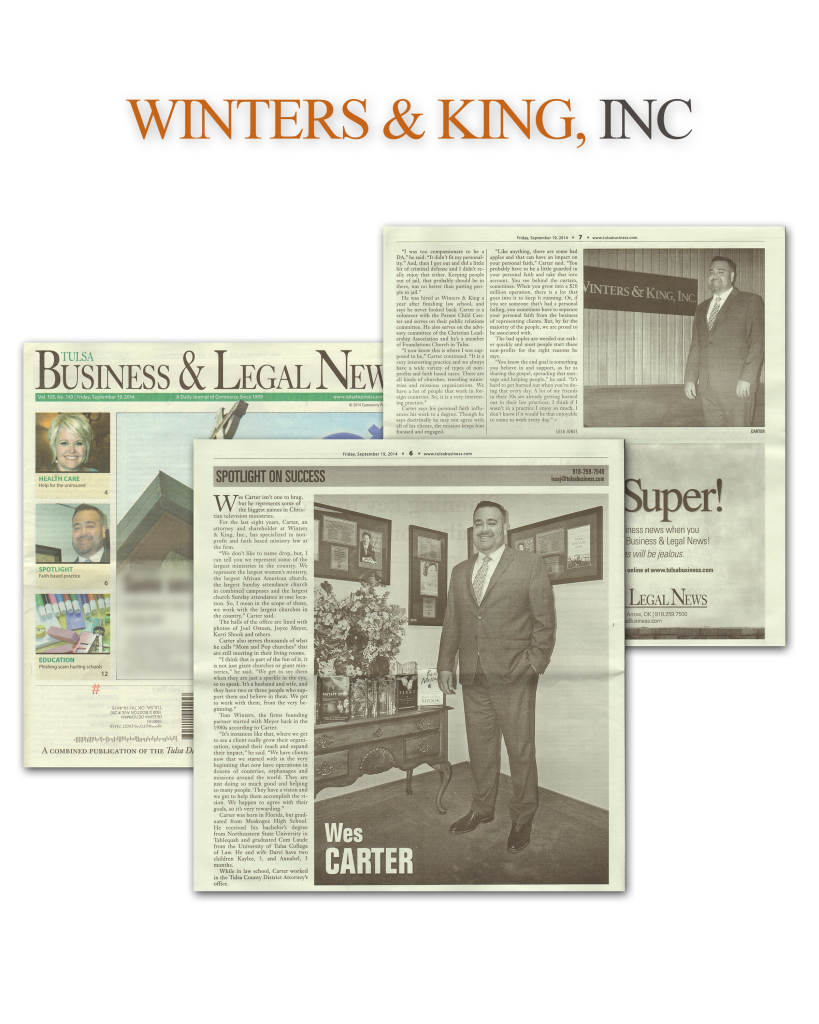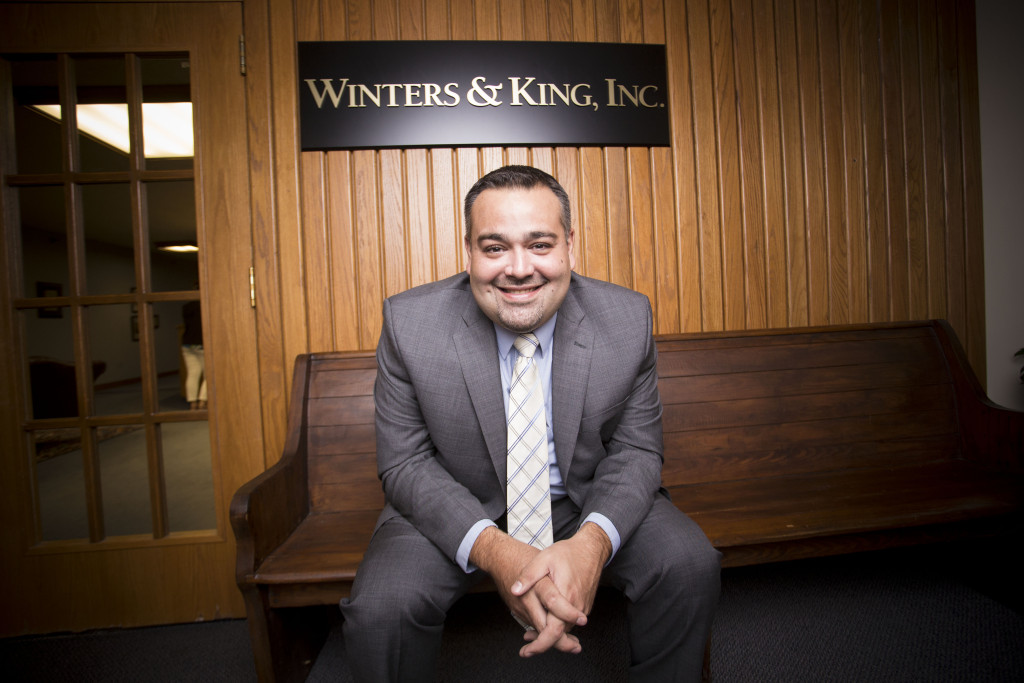 Winters and King are the trusted Tulsa LLC attorneys that you need on your side when you are forming your business. They have the insight and the experience when it comes to LLC formation, business formation litigation, and other business law related issues. They have over 30 years of experience in the field of law and a team who has specific strengths to provide the right solutions for their clients.
Call today at 918-494-6868. You can also reach them on the web at www.WintersKing.com where you can learn all about their experience in forming LLC's for your businesses and clients they have worked with in the past. No matter the size of your business, they are there to help you through all of your business litigation needs.
Forming an LLC can be much more complex than most people realize. When forming your new business you are probably excited about coming up with a business plan, marketing, and advertising. But what you are not excited about is forming the LLC and doing all of the business litigation and legal paperwork. Sifting through the legal jargon on your own can be a nightmare for most people. It is just as bad as having to sit through taxes. That is why you need attorneys that have done this before and know what needs to happen when starting a business. They are here to empower you to focus on your business while their team ensures that your new business is protected.
These Tulsa LLC attorneys job is to make your life easier when forming your business. Business formation can be a very exciting time in your life. Perhaps you just left your 9-to-5 job to start your own startup company. There are so many startup companies out there in America and they are truly the backbone of this great country. Most businesses have fewer than 20 employees and you are probably one of those new small businesses. In order to make sure that you are one of the businesses that thrives, you need to make sure that your LLC paperwork is filled out correctly the first time.
You never plan on having a lawsuit brought against you but when the time comes, you need to have an attorney that you trust by your side. If your LLC paperwork was filled out incorrectly then it can be a nightmare for you if a legal issue arises. One of the reasons this is vital is because they could come after your personal assets. That means they can seize your home, your car, and take any assets that you have. It is essential that you don't let this happen to you because it can be the downfall, not only your business, but your personal life.
I don't mean to scare you, with that last paragraph, but that is why you should hire Winters and King to be your Tulsa LLC attorneys. It is essential that you hire them as quickly as possible to fill out your LLC paperwork. If you have already been conducting business without a properly formed LLC, it can come back to bite you in the long run. You really need to call 918-494-6868 to talk to one of these trusted attorneys. Like I said, they have 30 years of experience and they have the team you need to ensure success. They help businesses just like you and have helped business owners to feel safe and secure with their LLC formation. Give them a call today just to speak with one of their attorneys. They would be more than happy to speak with you today.
LLC Attorneys You Can Trust
This content was written for Winters and King
When thinking about all of the things you have to do when forming a business, one thing that is crucial is finding the right Tulsa LLC attorneys to help you form your LLC. The last thing you want to do is try and fill out all of that paperwork by yourself. Some people try to and most people end up failing. That is why you need to hire attorneys who have trusted years of experience in international and local business. They have 30 years of experience in helping people fill out their LLC paperwork. You need to give these guys a call just to see how much of a difference they can make for you when you call 918-494-6868. The sooner you call, the sooner you can get back to forming your business and marketing yourself.
There is so much to do with forming your new business. One of those things has to be filling out the LLC paperwork with Tulsa LLC attorneys. The reason you need to hire attorneys is because it can be confusing to try and do all of this on your own. Like we said earlier, you are probably in the process of doing marketing, advertising, business planning, and hiring new employees. And if it just you starting this business, that means that you have even more work on your plate. Your workload is so large that you can't possibly have time and energy enough to fill out LLC paperwork on your own. And the worst thing is that it is much more complex than you probably realize it is.
Attorneys are truly essential when you're forming an LLC. Winters and King has been around for over 30 years and that is 30 years of experience in forming businesses and helping businesses fill out paperwork to form their LLC properly. Thirty years of experience compared to no experience makes a huge difference. It makes a huge difference in the time that you will spend forming your LLC, and the quality of work that will be done. You can focus on growing your business and marketing your business instead of dealing with the paperwork on your own.
These Tulsa LLC attorneys are trusted not only in Tulsa but around the country. That is because they have clients in all 50 states and around the world. They are truly an international law firm that is locally based in Tulsa to meet all of your needs and be convenient for you. Their promise is to always work hard and work tirelessly for you, no matter the size of your business. They know that small business is the backbone of America. Small business startups just like yours are what they enjoy helping succeed. They want your business to succeed just as much as you do. That is why they will help you put together everything you need to fill out your LLC paperwork the right way.
Even if you are still unconvinced that you need Tulsa LLC attorneys in the first place, we encourage you to visit their website at www.WintersKing.com. On their website, you can dive deeper into their business and see all of the different services that they offer. They are unique in the sense that they focus on each individual client no matter the size or what type. No mater what you need, they are very attentive to your needs and will help you in every way possible. They are built on excellence, integrity, and honesty. They bring integrity to the practice of law. Call them today at 918-494-6868.